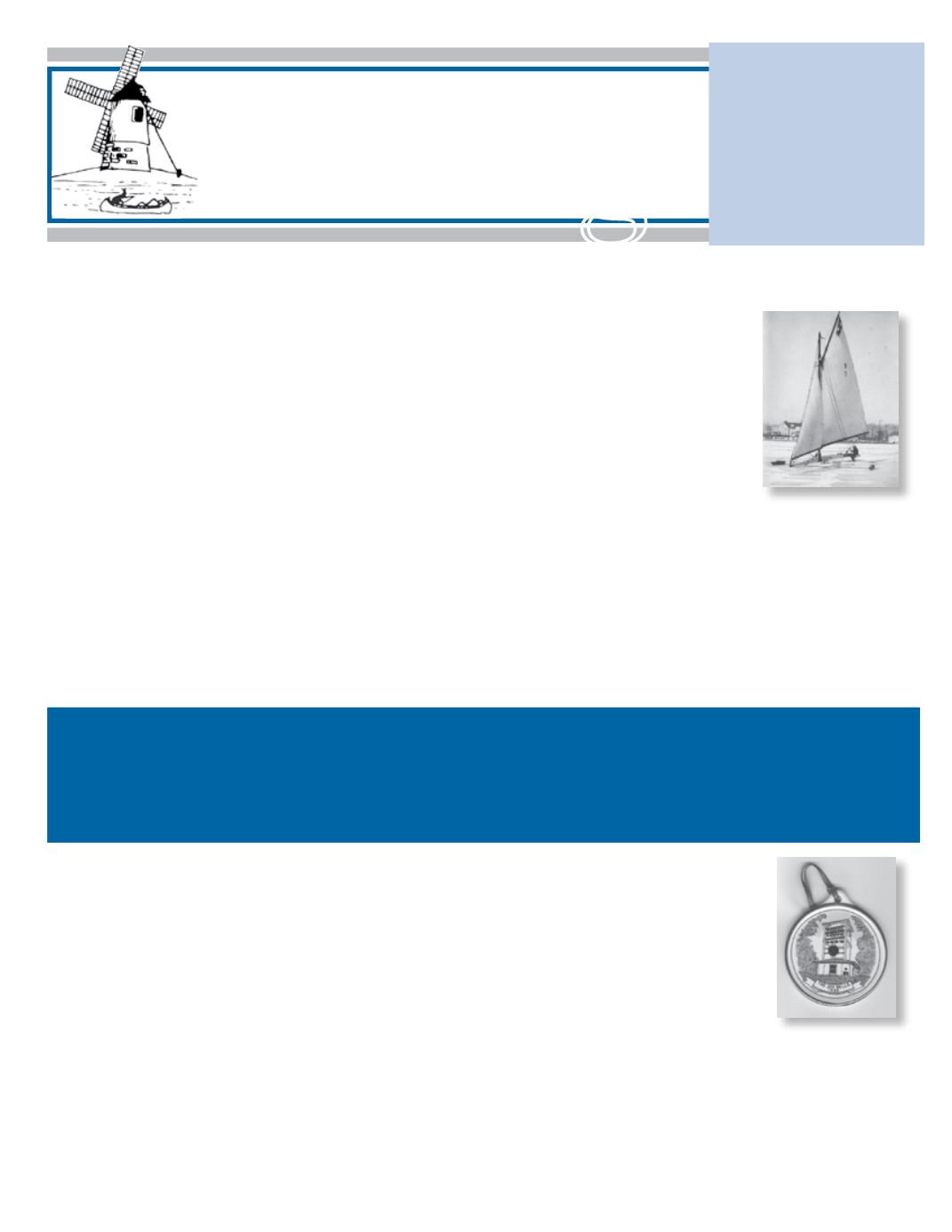 Grosse Pointe
Historical Society
established 1945
Fall 2013
Vol. 30 No. 1
Holiday Shopping at LaBelle Country Store
The Joy Bells celebrated in this year's
Christmas ornament
Holiday
Open House
Located inside the Provencal-Weir House, the LaBelle
Country Store has become the "go to" place for gifts that are
The store will be open Friday, Dec. 13 from 7 p.m. to
9 p.m.; Saturday, Dec. 14 and Dec. 21 from 1 p.m. to 4 p.m.
Vintage toys and stocking stuffers are available at very
Ornament:
The second ornament in the Grosse Pointe
Historical Society collection represents the Joy Bells
(see article below).
PewabicTile:
A new supply of the commemorative Pewabic
tile, designed specifically for the Grosse Pointe Historical
The Grosse Pointe Squirrel:
"Peanut" is nuts about Grosse
Pointe. This stuffed replica of our ubiquitous black squirrel
won't dig up tulips or bury treasures in your yard.
Desk Calendars:
Pointe Historical Society monthly
desk calendar features Lake St. Clair
water sports of the past.
LaBelle Soaps:
soaps in a variety of colors and designs
Books:
The collection focuses on local
history and fiction with a local setting.
With more than 20 titles from which
to choose, finding the right book for your history buff is
Jewelry by Jan:
Local artist Janice Hendrie presents her
latest creations. Necklaces, bracelets and earrings made from
gemstones that Jan has carefully selected are a new feature
in the store this season.
Once they rang from the grounds of "Fair Acres,"
the Henry B. Joy estate; now they stand at the corner of
Moross and Grosse Pointe Blvd.
The Grosse Pointe Historical Society honors the Joy
Bells unique place in Grosse Pointe history by featuring the
bells on this year's commemorative Christmas ornament.
Available in the LaBelle Country Store, the limited
edition ornaments sell for $10.
The bells were commissioned by Mr. Joy in 1929 from
George Paccard & Fils, a French bell foundry in
Each of the 15 bells is bears the
inscription "Henry B. Joy, 1929," plus
the seal and name of the bell foundry.
The clock mechanism attached to
the bells rings the Westminster Quarters every 15 minutes
and strikes on the hour.When the bells were on the Joy
estate, they rang between the hours of 8 a.m. and 8 p.m.
There is also a mechanism attached to the bells that can
play tunes. Scratched on the frame is "Carmen", a reference
to the opera. This function may have played after the hour or
Friday, Dec. 13 from 7 p.m. to 9 p.m.
Join us for HolidayTreats, Caroling, Entertainment,
Shopping at LaBelle Country Store