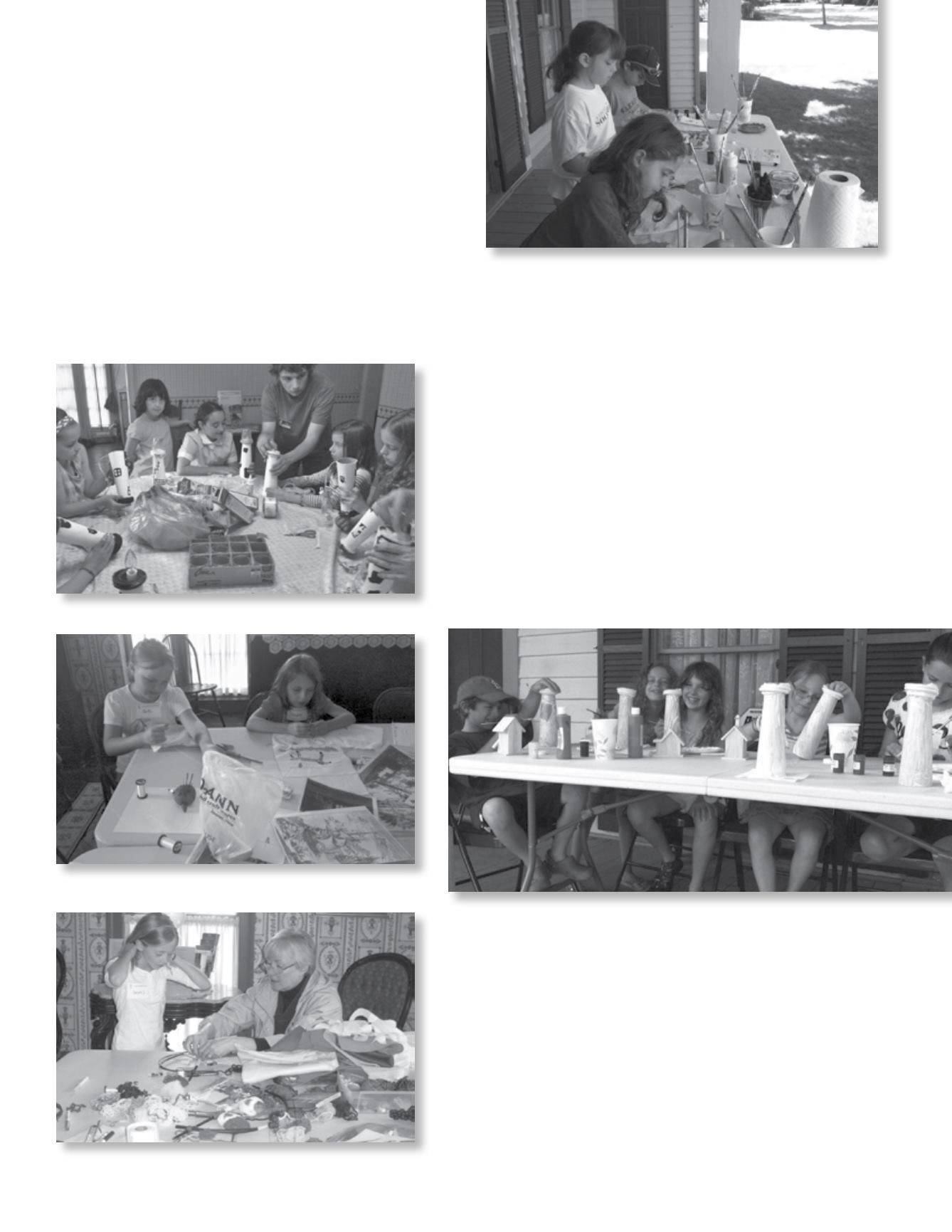 5
Ribbon Farms Days at the Grosse Pointe Historical
Society has ended and Grosse Pointe children have once
again had the unique experience of playing, crafting and
cooking in much the same way as their counterparts 100
"The history of the area includes French, British,
American and Native American influences. Ribbon Farms
Days allows children in the community to develop an
increased understanding of a very unique history that we
share," said Patricia O'Brien, vice president for education.
Led by Isabelle Donnelly, director of education,
each of the four two week sessions focused on a theme that
incorporated one or more of these traditions: Michigan
Gardens, Grosse Pointe History, Crafts and activities of the
last two centuries and Fairy Tales.
The children enjoy the Provencal-Weir House and learn
Grosse Pointe history in a home that has stood for nearly
two centuries. "If I could have any house in the world I
would pick the PWH to live in," said one eight year old at
"Children learn that the young people who lived in this
house faced many of the same concerns," said Donnelly.
The crafts that children learned are the same as those from
100 years ago – simple carpentry, basic sewing, weaving,
"If I could have any house
I would pick the PWH to live in"
Ribbon Farm Days
Children are putting the light in their Windmill Pointe night lights.
Painting the Windmill Pointe House "night light" to create an authentic look.
Children are learning quilt making.
Children learning wood crafts.
Children painting a batik – garden flag.
– an eight year old at the
end of a Ribbon Farm session